This online course focuses on levels B1 or B2 DELF (Diplôme d'études de la langue française) exam preparation of the Common European Framework of Reference for Languages (CEFR).
---
A DELF diploma is required if you are applying for french nationality or a french university programme. B2 diploma is a minimum requirement for most post-secondary schools. B1 and B2 are also the levels that French workplaces normally require.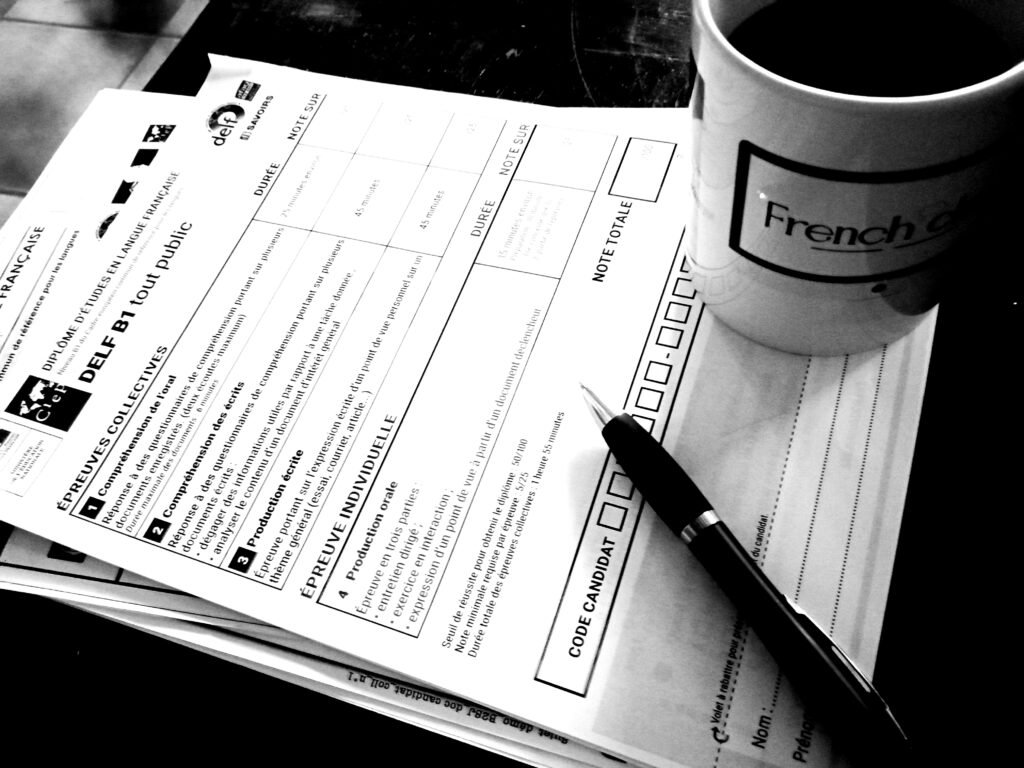 Why taking a DELF online course with french class e-learning platform?
Study at your own pace, when and where you want.
Get 40 hours training for the exam with exercises and corrections.
Practice oral and written expression.
Get fluency with reading and listening.
Learn with the feedback of your favorite accredited teacher!
Improve your comprehension and expression skills.
Get self-insurance.
Get an access to a lot of examples.
Prepare yourself with 2 exams with personalised correction and feedback.
Count with personnal progression.
Get a diploma recognised by the French Ministry of Education
---